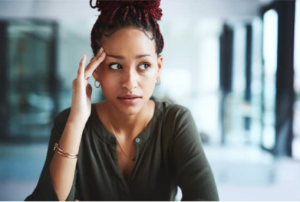 Empower yourself: 9 Emotional Regulation Tips for Anyone Who's Struggling Right Now by Anna Borges: An approachable and actionable list for identifying and navigating your feelings with care and compassion. 
Approach yourself with compassion: Change Isn't Linear by WeConnect This short blog post talks about how to keep going on the hard days when you feel like you're failing at every change you are trying to make. 
Resource yourself: Tips and Tricks for Recovery that Works! by SMART Recovery This robust playlist of short videos is chock full of useful tools and practices for anyone in recovery from any substance of behavior. We bookmarked this one immediately! 
Get Curious: What Is Body Neutrality? (And Why Is It So Hard to Achieve?) by Laura Delarato A brief but informative introduction to the concept of "body neutrality", focusing on what our body does rather than what it looks like. If you're seeking more peace with your body, this is the one for you.
Care for yourself: 'Traumaversaries' can be hard. Here's how 4 sexual assault survivors honor theirs by Hannah Good This article does just what the title says, following the stories of four survivors as they move through an anniversary of assault to show that there is no one right way to navigate life after trauma.