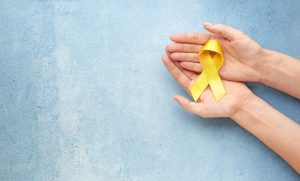 Hello Tampa Bay!
Hello Tampa Bay! This month we'll be discussing a heavier topic so before we get into it, we want to remind you to take care of yourselves. If reading this does not feel supportive to your mental health right now, please feel free to step away and come back to it if/when you feel ready. In honor of Suicide Prevention Awareness Month, we want to discuss supporting yourself, community members, or a loved one who is feeling suicidal. 
While societally we often shy away from discussions of suicide, it is the second leading cause of death for young adults. For every young person who completes suicide, there are 100 to 200 who have attempted it. There is also a massive stigma attached to suicidality, that speaks to our collective discomfort with the topic, and can keep people from sharing if they're experiencing thoughts of suicide. Like with any other mental health struggle, change doesn't come from us avoiding the conversation.
This topic is bigger than what we can cover in a short newsletter, but we want to use this space to pass along some resources and points of consideration to support you in your further learning. If you are supporting a loved one who is experiencing suicidal ideation, or has attempted suicide, here are some things to remember:
Release stigma:

If you have not personally experienced suicidal ideation, it may feel tempting to "other" those that do. An important thing to remember is that coping looks different for everyone. We can choose curiosity and empathy by

listening to the stories

of those who have experienced suicidality so that we can better understand.

Have hard conversations:

Social media often tells us to reach out to friends who may be struggling…but how?

Seize the Awkward

has resources, tools, and tips on how to start, conduct, and follow up after a check in conversation. Demonstrating to a friend or loved one that you are a willing and safe person to talk to can provide much needed support.

Support yourself, too:

You cannot pour from an empty cup, and so it's important to set and maintain personal boundaries and support your own mental health when supporting a friend, community member, or loved one who is experiencing suicidality.  If you could use support we would love to chat with you.

Dial 844-YOU-OKAY

to reach our free, confidential support line for Hillsborough County. 
Suicide is not something we discuss often in our culture, and while this newsletter is coming to you during Suicide Prevention Awareness Month, it is our hope that these are conversations can be ongoing. Building truly compassionate and supportive systems of care will require us all working together towards a better future. 
Need Support Now? If you or someone you know is struggling or in crisis, help is available. Call or text 988 or chat 988lifeline.org. You can learn more about the 988 initiative at their website.
We'll see you next month,
Your Team at Tampa Bay Thrives