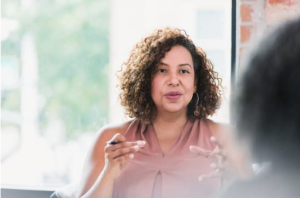 What does a therapy journey look like? Each session is, essentially, a problem-solving session. You describe your current situation, and your feelings about it, and then the therapist uses their expertise to assist you in trying to resolve that problem so you can move closer to having the life you wish to have. Here's what actually happens during a therapy session.
Therapy can be beneficial for anyone who is experiencing stress, intense emotions, or life transitions and wants to improve their life. Here are ten signs it's time to get professional help, according to mental health experts.
Is your mental health provider the best fit for you? Personality, chemistry, and even aligned goals are important. U.S. News & World Report shares 15 Things to Look for in a Therapist
Are you already seeing a therapist but don't feel like you're growing? Here are a few signs that it might be time to break up with your therapist.
Make a Call: Not sure where to get started? Want help finding resources that work for you? Dial 844-YOU-OKAY? to reach our free, confidential support line.