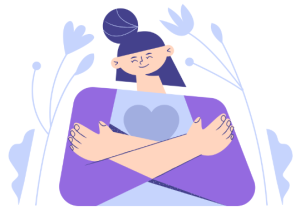 The pictures are everywhere: on social media, in advertising, and on television. Groups of smiling and happy friends and family members gathered around tables laughing, eating, and being merry. But it's not the happiest time of the year for everyone.
Many people fall into a deep sense of loneliness around the holidays. Loneliness is not just about being alone. You can have people surrounding you with love. When we typically think about loneliness, we think about it as being a feeling of craving companionship, craving intimacy, or feeling disconnected from friends and family. It can also be a feeling of being unseen or unheard from those who are closest to us.
A 2020 survey by Mental Health First Aid found that 70% of people in the U.S. reported feeling various degrees of loneliness heading into the 2019 holiday season, with more than 10% reporting extreme loneliness.
And loneliness can take a big toll on your health. According to the National Institute on Aging the health risks of prolonged isolation are equivalent to smoking 15 cigarettes a day.
So what can you do to combat loneliness, especially during the holiday season when it seems that everybody is experiencing joy with others?
Look into volunteering. Volunteering has been shown to lead to personal and social fulfillment by connecting people with other members of their community who share their values and beliefs.
Look into making friends. Friendships help protect the brain and body from stress, anxiety and depression. The work you put into friendships–both new and old–will be well worth it for your health and happiness. Here's how to make friends as an adult – and why it's important.
You can also start with self compassion, creating new traditions, and even staying off of social media.
And of course, speak to a trained counselor. Call our Let's Talk support line at 844-YOU-OKAY. It's free and confidential, and available 24/7.