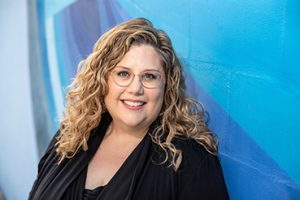 Hello Tampa Bay!
We're glad to be back, spending some more time in your inbox. If you've been reading this newsletter for some time, you know we talk a lot about navigating the challenges of finding mental health support, and how your mental health journey is shaped by your unique circumstance. In April we covered how to find a therapist, while in May we focused on combating mental health stigma within ourselves and communities. Stigma and not knowing how to seek help can be barriers to getting the care you need.
How and if we experience stigma, and what we look for in a therapist are further shaped by our specific identities, experiences, and other factors. Together these experiences can affect how (and if) we access mental health care and support. But what you may not know is that certain groups of people face different realities of care and access just based on their identities. 
The experiences of our lives have a massive impact on our mental health. In honor of Pride month, we want to highlight the ways that stigma and discrimination can impact the mental health of our LGBTQ community members. According to NAMI, "​​members of this community may face harassment or a lack of cultural competency from potential providers. These experiences can lead to a fear of disclosing sexual orientation and/or gender identity due to potential discrimination or provider bias."
In the National Survey on LGBTQ Youth Mental Health 2021 from the Trevor Project, 48% of LGBTQ youth reported they wanted counseling from a mental health professional but were unable to receive it in the past year. In the same survey, 70% of youth stated that "their mental health was 'poor' most of the time or always during COVID-19." 
Mental health conditions affect LGBTQ youth and adults at disproportionate rates, and challenges are further amplified if the individual holds other marginalized identities related to their race, gender, economic status, immigration status, and disability status among other factors. Just as stigma around mental health can keep people from getting services, stigma around one's identity, including sexual orientation and gender identity, can further compound that experience of isolation. 
We believe that all of our community members deserve quality, equitable care that is accessible to them when they need it. We know that barriers to care for anyone negatively impacts our community as a whole. 
If you need assistance finding care that is respectful of your sexual orientation and gender identity, we would love to talk to you. Just Dial 844-YOU-OKAY to reach our free, confidential support line for Hillsborough County. We can help you find affirming local resources to support you at any stage of your journey. 
We'll see you next month,
Carrie