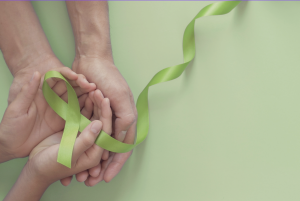 Because we talk about the importance of mental health everyday, we can sometimes forget that these conversations are often rare and sometimes taboo in the realm of everyday life. This societal silence can make navigating mental health challenges and discoveries feel isolating, like you're completely alone in what you're feeling. But, you're not alone. As of 2021 National Institute of Mental Health data found that more than 1 in 5 adults in the US are living with a mental illness. Think about the places and spaces you frequent in your daily life and all of the people you encounter in the course of going to work, school, or just being in your community. We're surrounded by folks who may resonate with what we're going through, but we just can't seem to talk about it.
This month is Mental Health Awareness month, a whole month of the year dedicated to growing our understanding and empathy for how mental health struggles impact us as individuals, families, communities, and a larger society. As a person who sought out this newsletter (we're so happy you're here!), you are proactively seeking resources, support, and information to support your mental health journey. You're already doing amazing…but just in case you want to do more this Mental Health Awareness month, here are some ways to step it up:
Mental Health Awareness month may only take up once month a year, but we are so grateful to people like you who have this important topic in mind all year long. When we work together we can create real change in our communities, and we thank you for being here.
And when we say you don't have to do it alone, we mean it. Our free, confidential support line for Tampa Bay is here to connect you with local resources that work for your life. Reach out to us at 844-YOU-OKAY, we're here to help. We'll see you next time! 
Celebrating you, 
Your Team at Tampa Bay Thrives