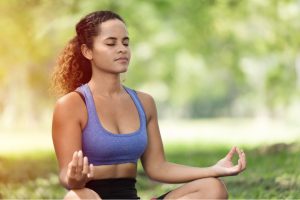 March is Women's History Month, the month of each year when we collectively take a look at some of the incredible women who have impacted the ways that we live. From scientists to writers to inventors, caretakers, and mathematicians, women have made countless contributions to the world, and they deserve to be recognized and celebrated. So it feels only right then that we talk about mental health and how it impacts women. 
Historically, mental health treatment has a complicated relationship with women and feminine people. Mental health diagnoses, like hysteria, which was officially removed from the DSM in 1980, were weaponized against people who were struggling or simply refused to conform with social norms around marriage, sexuality, and childbearing. It makes sense then that many women, particularly if they hold multiple marginalized identities, may have complex feelings about seeking mental health treatment.
But that doesn't mean we don't deserve and need support. According to the Office on Women's Health, "More than 1 in 5 women in the United States experienced a mental health condition in the past year, such as depression or anxiety." Many of us are struggling, so what are some ways that women can feel empowered to seek support and treatment? 
And remember that, regardless of your gender, we're always here to support you in finding resources that work for and with you to support your mental health. If we can help support you please reach out to us at 844-YOU-OKAY for our free, confidential support line for Hillsborough County. We are here to help, and you don't have to do this alone. 
We'll see you next month,
Your Team at Tampa Bay Thrives