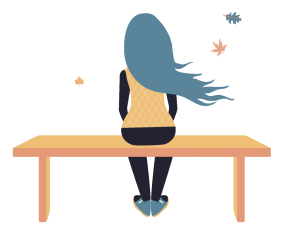 What exactly is depression? It is a mood disorder that causes a persistent feeling of sadness and loss of interest. It affects how you feel, think and behave and can lead to a variety of emotional and physical problems.
Being unhappy isn't the same as being depressed. Depression is a term often used loosely to describe how we feel after a bad week at work or when we're going through a breakup. But major depressive disorder — a type of depression — is much more complicated. There are specific symptoms that determine whether it's depression or the sadness we all sometimes experience in life.
Here are 11 natural depression treatments, which include establishing a routine and setting goals.
Exercise can also ease symptoms of depression. As can meditation.
If your teen is going through depression, here are five ways that might help.
You can also speak to a trained counselor. Call our Let's Talk support line at 844-YOU-OKAY. It's free and confidential, and available 24/7.