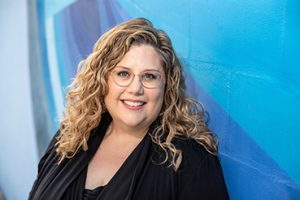 It's somehow already December, within a year that blew by faster than we were ready for. This time of year often means added stress, and as our inboxes fill with sales emails, we hope you've come to consider these emails as a moment to yourself. Last month, our newsletter focused on the importance of planning ahead when it comes to supporting your mental health during the holiday season. As we move into December, maybe you've started to build a game plan of supportive habits and tools (If not, that's okay. You can revisit our tips and resources here). 
This month, we want to focus on another extremely real and often un-discussed challenge: isolation and loneliness during the holidays. There are many reasons that you may feel isolated this time of year. Whether because of COVID constraints, distance from loved ones, budget challenges, estrangement, death of a loved one, personal choice or something else, many folks find themselves facing the possibility of spending the holiday season alone. At a time when every commercial, social media post, and email focuses on togetherness, how do we support ourselves? 
We'd like to offer a few places to start:
Step 1: Acknowledge the feeling. How you feel is valid and normal. You're not alone in feeling this way. It's okay to grieve or feel complicated about this time of year. 
Step 2: Build a toolkit. Just like if you were spending the holidays around a lot of people, a toolkit can be helpful when dealing with isolation. Your toolkit should fit your interests, and your budget, and be full of tools, resources, and practices that feel supportive to YOU. Some potential practices to consider: volunteering, taking a walk, breathwork, meditation, music, therapy, journaling, drinking a glass of water, or eating a favorite snack.
Step 3: Reach out. Sometimes when we feel alone, it can be even harder to reach out to loved ones, and we can struggle to think of who to reach out to. I want to challenge you to reach out to one person today. If you need support or can't think of who to call, we would love to talk to you. Call 833-DIAL-111 to reach our free, confidential support line for Hillsborough County.
Step 4:  Create personal rituals or traditions. These could be holiday-related or not. Within the conditions that you're in this year (the time, the space, the budget, the capacity), what can you do to celebrate and support yourself in this moment? Could you light a candle? Buy a plant? Write your intentions for next year? Invite yourself to get creative and make a little space to see what comes up.
It can be difficult to experience isolation or loneliness during the holiday season, but we extend this gentle reminder that we're here and you're never truly alone, no matter how isolated you may feel in the moment. We're here to support you, and we're proud of your willingness to show up and continue to learn how to support yourself. Whatever your holiday plans look like, caring for your mental health gets to be a priority, and it gets to look however you need it to.
In closing, we'd like to offer a moment of gratitude and acknowledgment. This year, 2021, was the year that we brought Let's Talk Tampa Bay to life. It was created with all of you, our community members, and we couldn't have done it without you. We're grateful for your support and can't wait to see what 2022 will bring.
With gratitude and best wishes,
Carrie